The 2 Most Common CTS Problems
We've pulled together a list of the most widespread problems that CTS owners have to deal with.
The earliest CTS sedans have a terrible time holding onto their rear bezels. The large plastic piece surrounds the license plate and covers the reverse lights. Chances are you've seen a CTS that's missing one. It's not a battle scar so much…
Read More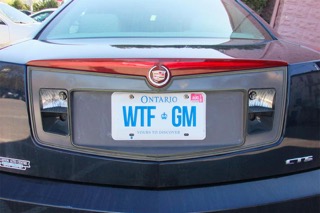 The CUE infotainment system found in most 2013-2018 Cadillac vehicles has a screen with major design and installation flaws resulting in bubbles, cracks, and an unresponsive interface.
Read More