A Disengaged Trasmission Could Let the SRX Rollaw
Posted on

Tagged
Key Points
The 2010-2011 SRX shifter can disengage from the transmission because the connecting cable was improperly installed.
When disconnected, the shifter may say PARK but the transmission could still be in DRIVE or REVERSE.
Nearly 9,000 vehicles were recalled in campaign #11348.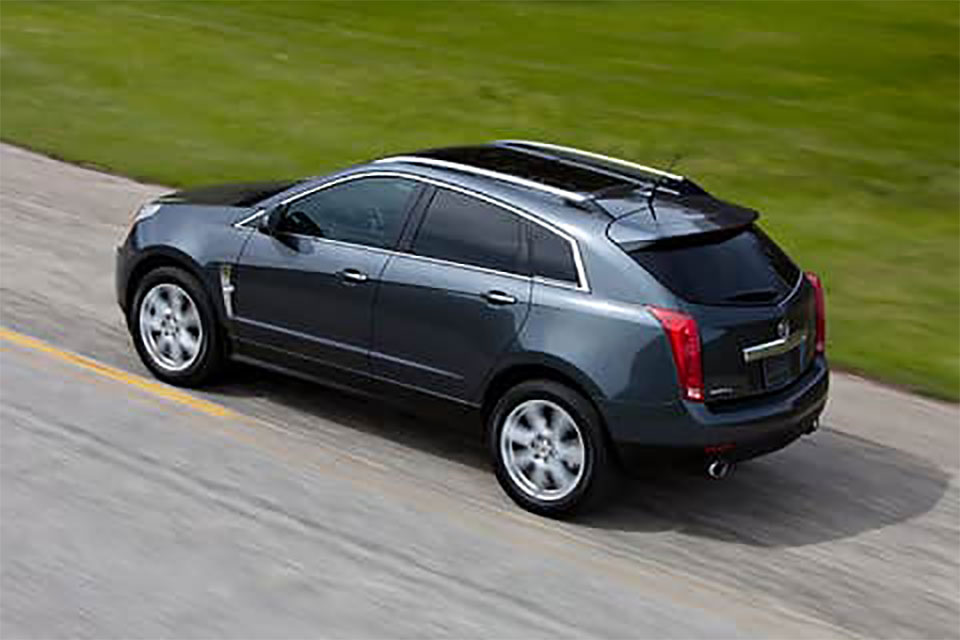 Certain 2010-11 Cadillac SRX vehicles have a problem where the shifter may disengage from the transmission because the cable connecting the two components was installed improperly.
Once that cable falls out of its bracket, one of two scenarios would occur. If the car's transmission was already in park, you're stuck because even though you move the shifter into reverse, nothing actually engages the transmission. This isn't the worst thing in the world if it happens at home, think of it as your "get out of work" free card.
The other, more dangerous, scenario is when the transmission is already in gear and you park the vehicle on a hill. Or so you think. Even if the shifter indicates "parked", your vehicle will start rolling down the hill as soon as you take your foot off the brake. Surprise! Just another reason to always use your parking brake.
Either way, GM plans to notify owners starting in January 2012. As part of the recall, authorized dealers will ensure the transmission cable is properly seated and you can rest assured that your shifter will give you the power to control your transmission once again.
Find Out if Your SRX is Recalled ∞
To find out if your car is one of the 8,789 recalled vehicles, give Cadillac a call at 1-866-982-2339 and reference GM Safety Recall #11348. You may also want to have your VIN handy.
Generations Where This Problem Has Been Reported
This problem has popped up in the following Cadillac generations.

Most years within a generation share the same parts and manufacturing process. You can also expect them to share the same problems. So while it may not be a problem in every year yet, it's worth looking out for.
2nd Generation SRX

Years

2010–2017

Reliability

35th out of 35

PainRank™

14.81

Complaints

327

Learn more about the 2nd Generation SRX
OK, Now What?
Maybe you've experienced this problem. Maybe you're concerned you will soon. Whatever the reason, here's a handful of things you can do to make sure it gets the attention it deserves.
File Your Complaint

CarComplaints.com is a free site dedicated to uncovering problem trends and informing owners about potential issues with their cars. Major class action law firms use this data when researching cases.

Add a Complaint

Notify CAS

The Center for Auto Safety (CAS) is a pro-consumer organization that researches auto safety issues & often compels the US government to do the right thing through lobbying & lawsuits.

Notify The CAS

Report a Safety Concern

The National Highway Traffic Safety Administration (NHTSA) is the US agency with the authority to conduct vehicle defect investigations & force recalls. Their focus is on safety-related issues.

Report to NHTSA