The XLR Detatching Roof Problem Is Under Investigation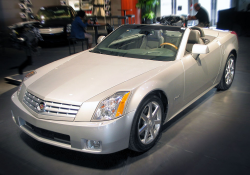 The National Highway Traffic Safety Administration (NHTSA) is opening an investigation into complaints about parts of the 2004-2005 XLR roof flying off. In some cases, the entire roof flies off while driving.
NHTSA will look at degradation problems with the adhesive used to secure the outer roof panels to the roof frames. If they find a quality issue it's likely they'll issue a recall.